Dear Friends,

I am happy to greet you at the 11th European Universities Futsal Championship in Corum, Turkey!
On behalf of the whole EUSA community, I would like to express my gratitude for inviting European student-athletes here. It's a wonderful occasion to be together and experience the beauty of sport. I am pleased to see so many sport lovers, who share values of fair play, equal opportunities and education, promoted by EUSA.
European Universities Championships 2017 organized in 19 sports make it possible for student-athletes to get to know each other and challenge their skills in a friendly atmosphere. During such events we do more than just sport – we broaden our horizons, get to know other cultures, we promote healthy mind in a healthy body.
Being an organizer of such an event is challenging but rewarding. I know it's a hard task, and I want to express my appreciation to the Organizing Committee and its partners for the great job they have done. And of course, my gratitude to the authorities for their auspices of this event.
I believe that this Championship will bring the participants positive experiences and good results. I am sure that the athletes will compete in a fair play manner, respecting the rules and their opponents and please the spectators with their performance.
I hope you will enjoy your stay, your achievements and your time spent in Corum!
Good luck!
Adam Roczek
EUSA President
---
Dear friends,
It is a great pleasure and honour for me to welcome you to Çorum, Turkey on the occasion of the European Universities Futsal Championship 2017.
You have great possibility to compete, meet new friends, experience culture and enjoy your stay at the same time. I hope you will all compete to achieve the best results.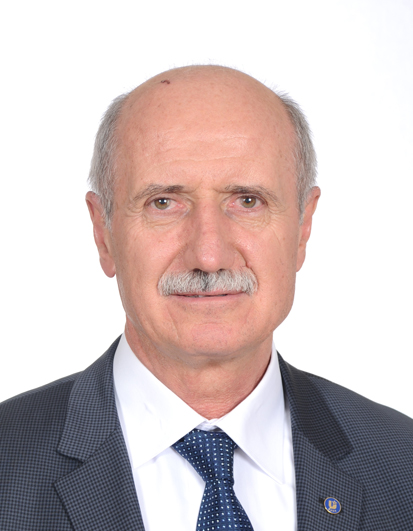 On behalf of the Turkish University Sports Federation, I would like to wish you all a great success. I hope you will carry on with the positive sprit and help us to promote the values of university sports.
Thank you for being a part of this championship in Çorum.
Prof.Dr. Kemal Tamer
President, Turkish University Sports Federation
---
As Hitit University, we would like to organize the European Universities Futsal Championship in 2017, in city of Corum, Turkey.
Hitit University takes its name from Hittite Civilization, which has a history of thousands of years in Anatolia. Our university aims to develop a scrutinizing, participative, sharing, unique and modern education culture which produces universal information, technology and trains individuals who are competent and have respect to social values and environment.
In this sense, our university aims to foster creative learning in problem solving in order to train individuals who have leadership spirit and take humanistic values into consideration so that they can contribute to the social development.
This is to be done not only by producing original ideas but also learning and sharing
together. Thus, Hitit University focuses on bilateral agreements, multilateral projects and subjects.
We would like to welcome you all to Corum in 2017 for the EUSA Futsal Championship.
---